We have come a long way from focusing only on the sacred 4Ps (Product, Price, Placement and Promotion) of marketing. Do you agree? The dawn of the digital era brought with it new buzzwords and jargon, like " viral videos ", all of which made for smart ice-breakers, but proved to be difficult concepts to understand and, even more, to master.
One such catch phrase, which has had the whole industry at its clasp, is 'viral'. Everyone, from your friendly neighborhood blogger to your firm's digital marketing executive, seems to be uttering this phrase. And, they're obsessed with making their next post, advertisement, and, ultimately, their brand, viral.
Sounds familiar?
Then, you would do well to read this post. The cretaceous period of digital marketing rendered many algorithms, and with it, practices, extinct. Slowly evanescing are our once dependable comrades: static ads.
There might still be gargantuan hoardings and Pantagruelian store-outdoors photo-bombing your perfect Selfie. But, most of these communication media are either antiquated or inaccessible to the small-time entrepreneur and medium-sized business.
They are slowly, and majorly, being replaced by, what we might call, the millennials of marketing media: 30-second commercials, click-to-expand adverts, GIFs, and viral videos.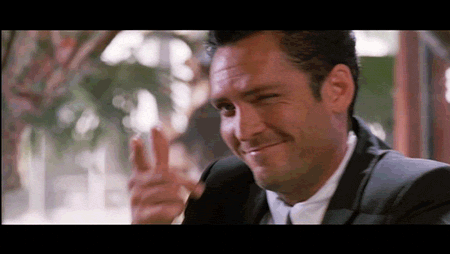 Why videos?
One-third of all online activity is spent watching videos
According to YouTube, mobile video consumption increases by 100% every year
When asked if watching a video influences their decision making process, 90% of users say yes
An Online Publishers Association report quotes that 80% of users recall a video they've watched in the past 30 days
Invodo documents that 90% of users who watched a video share the same with others
The gamut of non-dynamic stationery advertising is giving away to its more engrossing video-counterparts. Videos are not only more captivating, but, according to the statistics compiled by Insivia (stated above) and research by other organizations, are more impactful, have longer, and better, recall and promote more advocacy.
It is no surprise, then, that dot-com marketers are working themselves to the bone trying to figure out how to make the perfect video, and more than anything, how to make viral videos.
For all those who are still losing their sleep over this question, here are 3 invaluable tips that will give you your sweet 8 hours back.
Are you ready?
How To Make Viral Videos
Tip 1: Make A Memory, Not A Video.
There is a growing over-exposure to media online and to grab a pair of eyeballs when so many others are competing for them too, you need to be different.
This #1 principle of advertising has been spoken about since time immemorial. But, not emphasized enough. So, we're going to say it again.
Content is king. What you say and show through your video is the bedrock of your campaign. It needs to be well-thought of, well researched and well portrayed.
That's not all.
It doesn't hurt to stir a controversy and introduce a new trend. To get impressions, you need to make an impression. Here's an example:
Now, the Carl's Jr. 2015 Superbowl Commercial was one of the most controversial ads of all time, sparking many debates about sexism and nudity. But, it also earned 2.5 billion media impressions even as it ran. And, as you can infer, people are still speaking about it.
You don't have to make it a level of controversial that doesn't gel with your brand promise. But, if you want to make viral videos, you have to leave the normal behind.
Keep it simple, but think different. Take an everyday story and give it a never-seen-before twist. Introduce a new trend. Spin a catchphrase around the campaign that is new and that will stick. Get people talking and you will be remembered.
Tip 2: It Pays To Make Others Feel
When was the last time you shared a video of a fact-filled monotonous presentation on making viral videos?
Chances are, there wasn't a last time.
Karen Cheng, once-Microsoft, then-Exec employee, who now runs her own creative agency, provided the creative direction for the Beats by Dre global holiday campaign, and has appeared in viral videos with Kylie and Kendall Jenner, Serena Williams, and Nicki Minaj, was like most of when in her 20's.
Tired of the nine to five grind and corporate-hounding, she quit to work on her own start-up. But she did not go quietly. No. Whilst at Microsoft, she composed and sang a resignation song, which she then put up on YouTube. What was an accident became an overnight sensation and was even telecast on Russian and Chinese news channels.
Karen's video echoed a sentiment that most of us could relate to. Her video content nailed the antagonism, towards our everyday jobs, most of us felt from time to time. She portrayed it in an interesting, and some might say, acceptable, manner – through a song.
Social virality isn't much different from how virii operate in the real world. What is infectious catches on and spreads. Thus, a funny rendition of office etiquette, a heart-felt testimonial from a patron or a fuzzy shot of a cute two-year-old are all the top-grossers of attention online and potential viral videos.
How has that got anything to do with my brand?
Your creativity lies in making it about yours. And also, remember, that these maybe assisted conversions.
Funny, touching and cute videos, or videos that capture the emotion that most resonates with your audience, do not have to be exactly about your brand or might not result in a direct sale. But, they're great in nudging along a customer, who is in two-minds, up the sales funnel to a direct conversion.
Tip 3: Nobody Is Too Good For Marketing
All of us would like our videos to be genuinely appreciated. We want our following to grow organically. While this would have been very possible when Google and Facebook were only crawling toddlers, it can prove to be quite difficult, today.
In this day and age, when social is a way of life, we need to be aware of a condition called "platform maturity".
Just as we would define the maturity of an individual, platform maturity refers to the evolution of a platform over time. The longer a platform has been around, the more mature it is. More mature platforms also tend to develop more fatigue in their audience.
Let's look at some stats.
Jordan Julian, Social Media Analyst at Social Bakers, has charted the top 500 Brands' follower-growth on Instagram over the last two years.
Even though followers have grown by a median 35%, she notes, the growth is not as rapid as the previous months.
What can we infer from this?
When a platform matures or ages, it takes more effort for a brand or a promotion (viz. your start-ups' video) to get noticed, than it did when the platform was young.
It's actually common sense, if you think of it. Older the platform, more the media on it. More the media, more the competition for grabbing eye balls. And, consequently, more the effort needed to make sure Aunt May and Cousin Joe watch your video till the very end and tell each other about it.
So, don't think that your video is too good for marketing. Don't shy away from spending on promoting it. If you invest wisely and analyze your audience astutely, you might hit the spot where you need to pay less to gain more visibility. We'll tell you about it in our next blog.
Tip 4: Short is Sweet
Early this year, Facebook testes its mid-roll ads – 15-second commercials that would roll in when 20 seconds of playing a video. YouTube in-stream ads play for around 30 seconds for skippable and 15 seconds for non-skippable ad formats.
These lengths are applicable for advertising commercials. What about videos that you publish in your band's/ your channel and other branding and engagement videos? Statistics show that shorter is still better.
The human attention span has decreased from 12 seconds in the 2000's to 8 seconds in 2013 and could be even lower today. According to one report by Wistia, only 60% of viewers will still watch a 4 to 5 minute video till the very end, as compared to 75% for 1-2 minute videos.
What we suggest:
If you must have a longer video, don't keep your call to action to the very end. Also, just as with public speaking, it helps to break the video into bite-sized parts that can be easily assimilated by the viewers.
Introducing Infographics as you speak, in the form of fun doodles, sketches and other graphics are a great way to convey the information you wish to in a manner that will help the audience register and recall. In the case of tutorials, demonstrating the content, step by step, will be a great way for the audience to grasp them.
It's horse sense, actually. If the viewers can easily understand the video, they will like and share it. This will, in turn, generate more views, likes and shares.. Eventually, you will be the go-to channel for their needs, making it a great lead conversion strategy in itself.
The bottom line?
In short, grab a great story that triggers an emotion, offer something different, depict it in a viewer-friendly format, and promote it to the right kind of people at the right time, and you've got your formula for making viral videos. However, this is not an exhaustive list and no two brands are created equal. So test, test and test your promotions to deduce what works well and works consistently for your brand.
Liked this article? Or feel we left somethings out? Let us know in the comments below.